All Saints, Howick - Thursdays @ Seven Autumn Series - Concert 2 'Die schöne Müllerin'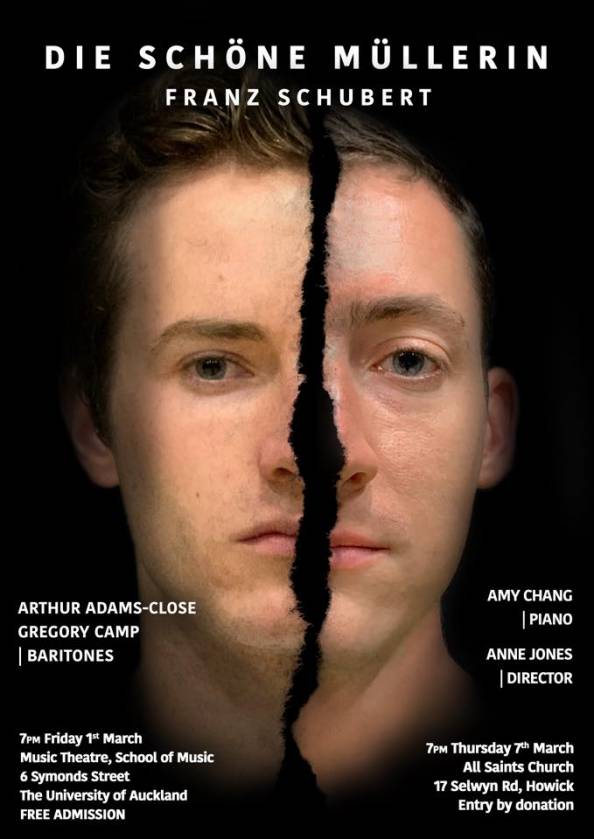 Date:
Thursday, 7th March
Time:
7-8pm
Location:
All Saints Church, Howick
Arthur Close & Gregory Camp - baritones, Amy Chang - piano.

Come and experience a staged performance of Schubert's revolutionary song-cycle 'Die schöne Müllerin' – a tale of heartbreak and disillusionment. This performance is the culmination of a University of Auckland summer research project focusing on musical and dramatic choices in performance.

Back