All Saints, Howick - Thursdays @ Seven Autumn Series - Concert 1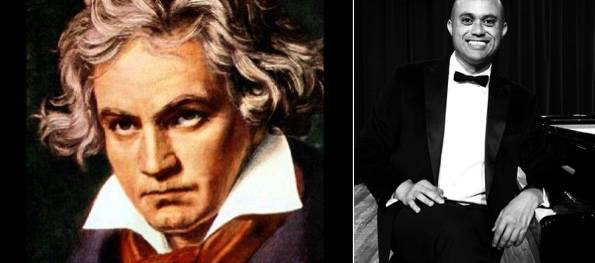 Date:
Thursday, 27th February
Time:
7-8pm
Location:
All Saints Church Howick
Ludwig by Ludwig.
Ludwig Treviranus – piano
Two Ludwigs get our Autumn series off to a great start. Ludwig Treviranus, one of the most popular artists to appear at our series, plays two great piano sonatas by Ludwig van Beethoven, whose 250th year we celebrate this year. Hear the mighty Waldstein Sonata and Beethoven's final Sonata Opus 111. A great start to a year celebrating Beethoven.
Back