All Saints, Howick - Thursdays @ Seven Autumn Series - Concert 7 TUESDAY 7 APRIL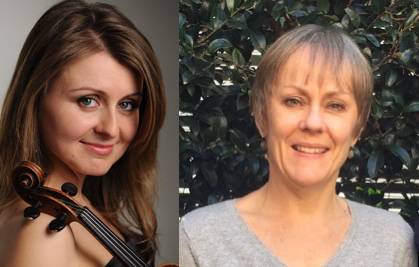 Date:
Tuesday, 7th April
Time:
7-8pm
Location:
All Saints Church Howick
Natalia Lomeiko – violin and Sarah Watkins – piano.
NB as this is Easter week the concert will be on Tuesday not Thursday.
Back to Beethoven celebrations again in this concert, when visiting violinist Natalia (formerly a winner of the Michael Hill violin competition), together with NZ's amazing collaborative pianist, Sarah Watkins, plays the majestic Kreutzer Sonata, along with music by Tchaikovsky, and Auckland composer Josiah Carr's delightful "Dance".
Back